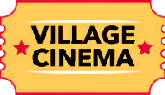 Village Cinema – Coronavirus
This is to confirm that we plan to show "Mrs Lowry & Son" on March 13th as advertised.
We have reviewed the situation with advice from government sources and "Cinema for All" which advises various community cinema groups.
We will take practical precautions but would invite people to help protect each other and the community.
Specifically we would ask:
If you have recently visited a "risk are" please do not come see:

https://www.nhs.uk/conditions/coronavirus-covid-19/advice-for-travellers/

If you exhibit the symptoms of coronavirus (a cough, a high temperature, shortness of breath), please to not come

You to clean your hands on entry:

If you have your own gel or wipes, please bring them

Wash them in line with government advice. We provide soap, water and disposable paper towels in the 3 toilets off the main entrance. See https://www.nhs.uk/conditions/coronavirus-covid-19/