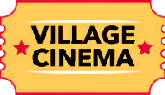 What Happens at Exning Village Cinema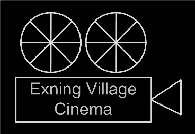 Before the evening you can see what's on for the next 3 showings on this website
The page for each film will show:
Date of the show

Film Title

A description of the plot

The rating by the British Board of Film Censors
(click on it to see why it was given that rating)

The key stars, and a link to the full cast and crew list
(Click for the full list of cast on IMDB)
Some major awards it may have received (if applicable)

The cinema poster (click for the IMDB oage for the film)

The trailer (click to see the trailer on YouTube)

Time of doors open and start of film show

Cost of tickets

Links to future film shows
Exning Village Cinema runs monthly on the second Friday each month.
Exceptions are:
December when we usually run on the first Friday, and

July and August when there is no showing
(Please note the information below is what normally happens but we cannot guarantee it will always be like that)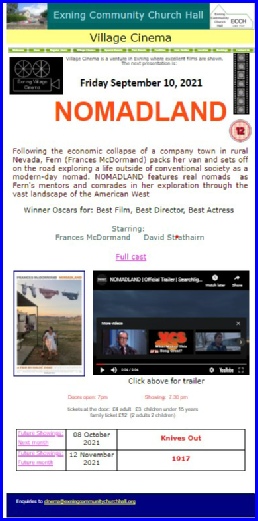 The evening takes place in Exning Community Church Hall (ECCH) in Church Lane, Exning CB8 7HF (map) where there is parking.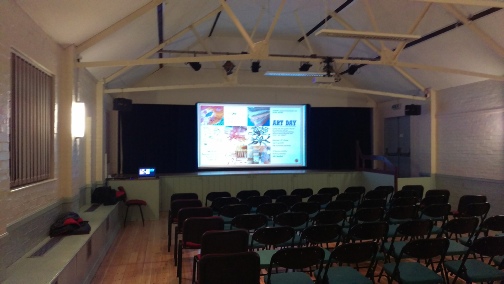 Doors usually open at 7pm for a 7.30 pm start of the program.
Entry is "on the door" (no need to pre-book) and costs £4 for an adult, £3 for under 15, and a family ticket for 2 adults and 2 under 15 can be purchased for £12
(Please note, if you coming with a wheelchair and would like us to make specific provision it would help to let us know beforehand – but not essential – call 07968-912046)
There is a "refreshment counter", for wine, soft drinks, sweets etc, and hot drinks (tea coffee, hot chocolate)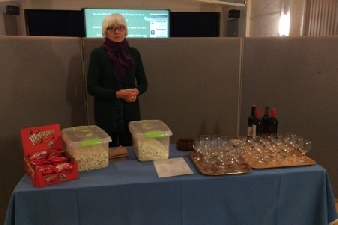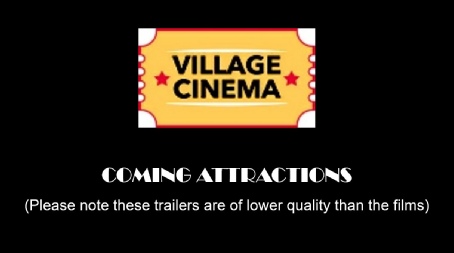 Having found a seat (they are not pre-allocated), you will be able to see the "Ad Reel" where you can learn about other activities in the area which might interest you.
The program starts at 7.30pm with "Coming Attractions" where you will see trailers for the films to be shown on the next two evenings.
Films usually last about 2 hours so normally the evening finishes around 9.30 to 9.45pm. This depends on the length of the film which can be seen on the IMDB website (click on the mini poster)