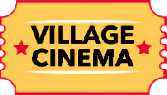 Village Cinema is a venture in Exning where excellent films are shown. A future
presentation is:
(Click on rating to see ratings info)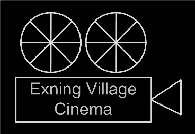 Doors open: 7pm Showing: 7.30 pm
tickets at the door: £4 adult £3 children under 15 years
family ticket £12 (2 adults 2 children)
family ticket £12 (2 adults 2 children)
refreshments available location information
Click poster for IMDB information
Starring: Paul Mescal Frankie Corio
Click here for more information of what to expect at Exning Village Cinema

Single dad, Calum, is determined to create a memorable holiday for his 11 year old daughter Sophie but it's clear that Calum is depressed. Twenty years later, Sophie looks back at holiday Polaroids and camcorder footage, trying to piece together what happened.
This film is nominated for 4 BAFTAS including best
British film and Leading Actor Paul Mescal (Normal People) who also has an Oscar nomination.